Experienced Installation Engineers
Here at B M Plastic Services Ltd we offer a range of installation services, from plastic pipework to ducting installs, we will be able to offer you the solution that you are looking for.
Plastic pipework can be available in many different types such as Polypropylene, PVC, CPVC, PB, ABS, HDPE and expensive option PVDF. We are experienced in socket fusion, solvent cement, electrofusion, butt fusion. Instaflex, aquasystem, ecofit, cool fit we use for hot and cold water installations on building services projects. The image displayed is of an instaflex pipework system that we have installed.
Wide Range of
Bespoke Services
An Overview of Our Installation Services
Chemical holding bunds

Special chemical coatings

Plastic ventilation ducting installations

Tank linings

Pipework installations
Chemical holding bunds are used to store hazardous liquids. The most important factor of chemical holding bunds is to protect the surrounding area and people in the surrounding area from contamination. It is important that when enquiring about the installation of chemical holding bunds you evaluate which type of chemicals you will be storing. A chemical holding bund will capture a leak so are required in chemical storage tanks where chemicals, flammable, toxic liquids and hazardous substances are being held.
Special Chemical Coatings are applied to a product to enhance its properties. Chemical coatings are incredibly versatile while fulfilling a wide range of results for example making the product fire retardant, water resistance, corrosive resistant and durable. The main purpose of special chemical coatings is to improve the overall quality of the surface.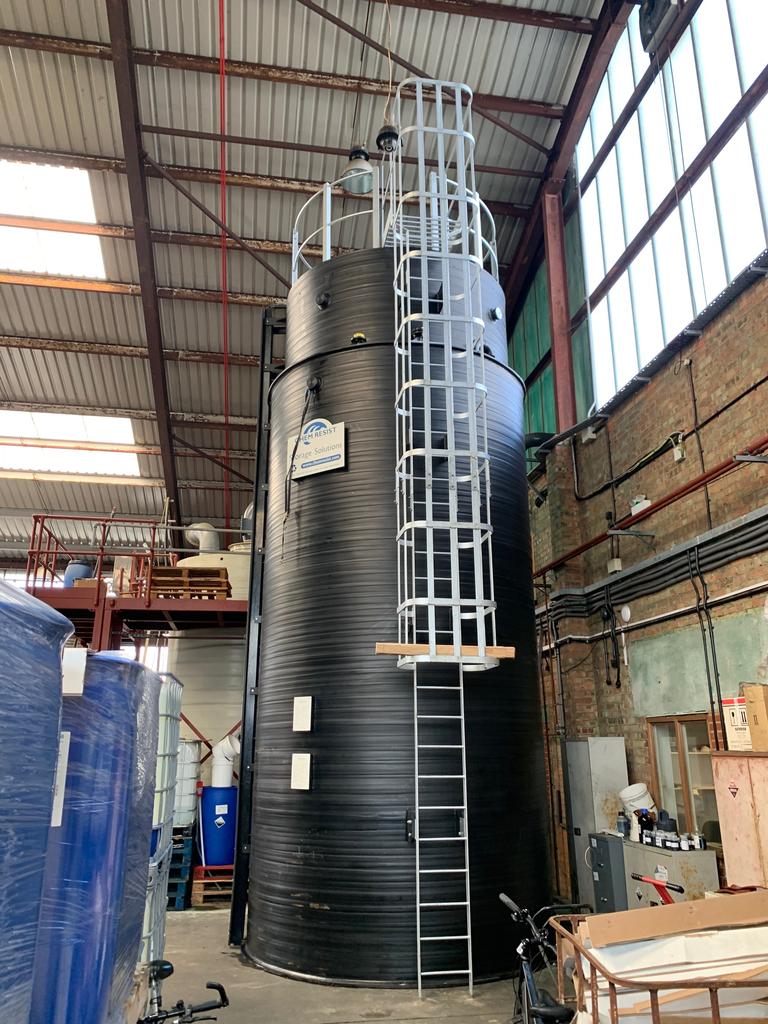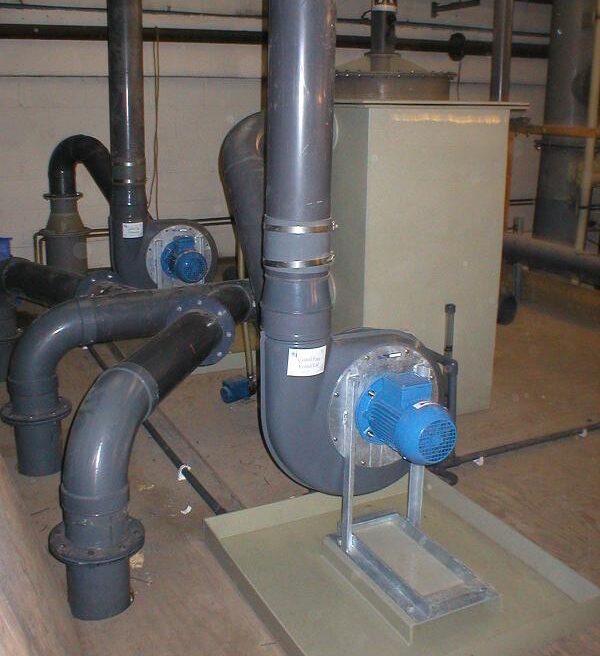 Ducting Installations
There are many benefits to using plastic ducting systems, ranging from the airflow characteristics that they posses to the fact that they are relatively easy to install compared to metal ducting. PVC ducting is the cheapest ducting as it is can easily be cut to size which lessens the need for mounting accessories.
PVC ducting also has thick walls that are strong and sturdy enough to withstand rattles and blows. Utilizing a PVC ducting system also leads to there being virtually no loss in air, which can sometimes escape from the connection points in the system. This means that there is basically no loss in pressure.
Plastic ducting is also available in Polypropylene (PP) Fire Retardant material. The Polypropylene is able to withstand higher temperatures than PVC ducting, with PVC only being able to withstand temperatures of up to 65°C and Polypropylene being able to withstand temperatures of up to around 90-100°C.
If you are interested in our plastic ducting services please do not hesitate to get in touch with us for a bespoke quote.
Get In Touch
Plastic Pipework Installations
Pipework installation refers to the laying of a plastic piping system that provides a solution ready for fluid transfer. It is important that pipework installation is completed correctly and follows all codes and standards which means it is key to provide safe and effective solutions. Typically piping installation begins after civil supports are erected and all major equipment is placed on a construction site. During the installation of piping it is important that the piping support is installed, the pressure is tested and all vents and drains are installed, this ensure that all piping installations are effective and efficient. Displayed below are some of the plastic pipework systems that we have fitted and installed, ranging from an Aquasystem PP-R pipework system to Electrofusion pipework. We will have the bespoke solution to fit your needs.